 Attachment, Regulation & Competency (ARC)
Attachment, Self-Regulation & Competency
ARC is a framework for intervention with youth and families who have experienced multiple and/or prolonged traumatic stress. The approach is grounded in attachment theory, child development, the impact of traumatic stress and factors promoting resilience.
ARC identifies three core domains (attachment, regulation and competency) that are frequently impacted among children and youth that have experienced trauma, and which are relevant to future resiliency. ARC is designed for early childhood to adolescence and their caregivers or caregiving systems. ARC is also flexible to be applied in various settings such as inpatient or outpatient settings, day programs, schools, shelters, youth drop-in centers, domestic violence programs, foster care and juvenile justice programs.
The ARC framework is built around the following core targets (building blocks) of intervention supporting the child/youth, family and system.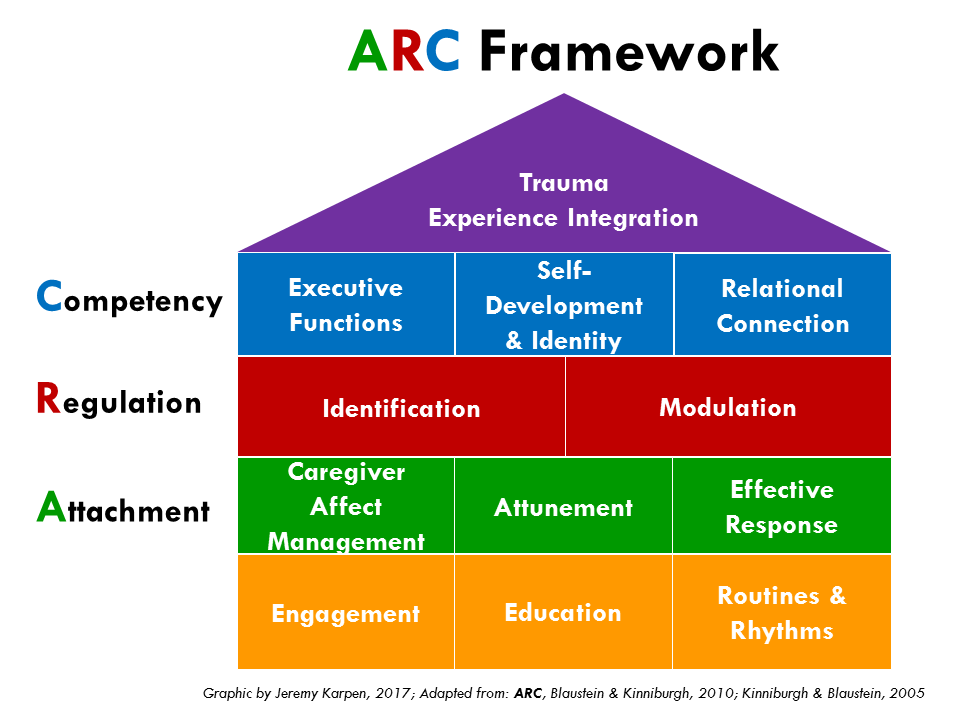 (Kinniburgh & Blaustein, 2005)
For more information on ARC: