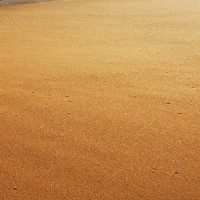 Becoming Trauma Informed
Background
In 2013, an independent review of the Mental Health and Addiction (MHA) programs and services of the IWK Health Centre (IWK) and the Capital District Health Authority (CDHA) was undertaken to examine the continuum of mental health services available to children and youth. The intent of the assessment was to review services, policies and treatments as they related to best practices. The review highlighted the great work being done by various individuals/teams providing care to children and youth who had experienced trauma.  It also recommended that trauma informed care become a system-level priority in order to provide additional trauma education and services for patients, families and staff.
Working Groups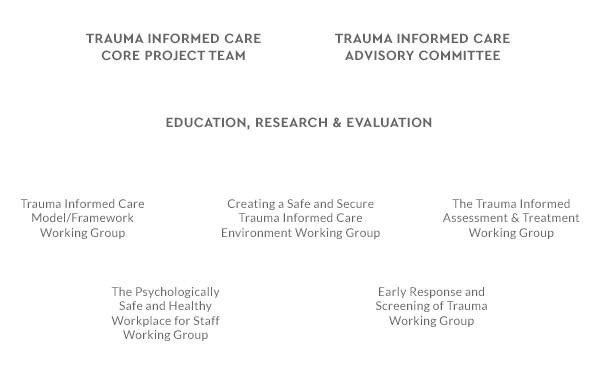 The TIC advisory and working groups currently include over 100 dedicated individuals representing the IWK and other key partner organizations. The working groups have been focusing diligently on reviewing the literature, consulting and benchmarking with TIC organizations, and developing our own TIC model and work plan.
The Trauma Informed Care Advisory Committee
The TIC Advisory Committee advises and approves trauma informed and trauma specific service recommendations of all the working groups. We have various areas, systems, populations and community groups that have partnered with us to assist us in shaping the culture.
The Trauma Informed Care Model/Framework Working Group
This group is determining and implementing? an education framework for trauma informed care across the organization. Determining how to operationalize TIC research and best practices.  For example, we are asking questions such as 'what education does every individual  require to create a trauma informed environment' and 'what edcuation does a clinican need providing trauma treatment?'
The Psychologically Safe and Healthy Workplace for Staff Working Group
A crucial part of trauma informed care is exploring how we take care of ourselves and each other as staff, taking into consideration that service providers also have histories of trauma and supporting healthy staff builds the foundation for a welcoming and supportive environment for all. This group is identifying opportunities from prevention to return to work at an organizational level to support staff health and wellbeing.
Creating a Safe and Secure Trauma Informed Care Environment Working Group
This group is developing the foundational components for a safe and secure Trauma Informed Care environment, this includes creating new and reviewing existing practices, guidelines, tools and policies within the IWK to  promote safe and secure emotional and physical environments for all people who enter the doors of the IWK(clients/patients, visitors, staff, volunteers and students). This group is also reviewing new and existing practices and documents with a focus of preventing any retraumatization of all people in the IWK.
The Early Response and Screening of Trauma Working Group
This group is developing recommendations for resources to assist staff to create a trauma informed environment that would be universally supportive to clients or caregivers with undisclosed trauma. They are also looking to determine when formal screening is appropriate, and then to develop  a respectful screening process that competently done, culturally relevant,  sensitive, revisited over time (monitored and evaluated) documented and that doesn't re-traumatize clients or their caregivers.
The Trauma-Informed Assessment and Treatment Working Group
This group is reviewing research, best practices and benchmarking to assist in developing a care path/algorithm of services  We are identifying opportunities for improvement  in service and looking at how do we increase the awareness, knowledge and skills of the clinical workforce in delivering research informed and evidence based treatment services designed to address the cognitive, emotional, behavioral, substance use and physical effects associated with trauma.
PROJECT COMPONENTS
PROJECT TIMELINE – COMING SOON
EDUCATION – COMING SOON
EVALUATION – COMING SOON
ACKNOWLEDGEMENTS
Nova Scotia Health Authority
Persons with lived experience
Department of Community Services
Department of Justice
Mi'kmaw Kina'matnewey
Halifax Regional School Board
Schools Plus
Immigrant Services Association of Nova Scotia
Akoma
Chisholm Services
Family SOS
Dalhousie
Community Justice Society